Consumer Security Information
Article of the month

Helpful Websites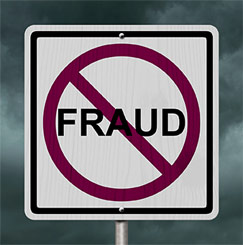 The best tool against fraud is knowledge!
We have dedicated this page as an educational page about fraud, identity theft prevention, and security tips to help our members. We also have a variety of brochures available at the credit union office on these subjects.
---
Article of the month:
Don't Be Fooled By Coronavirus Scams
Because of COVID-19, people have lost their jobs or had their hours cut and thus may be short on funds. Unfortunately, scammers prey on people at their most vulnerable times. The Federal Trade Commission (FTC) warns of many COVID-19 scams going around right now. One of the most prevalent scams is one that is promising financial help to people affected by the pandemic. An email is being sent out promising help from the "Global Empowerment Fund". All you need to do is respond with your bank/credit union information and they will send your money by direct deposit. It is a scam! Different emails may promise money from different sources like the IRS, Government Stimulus Fund, etc. but they are all scams. Be careful what emails you open and what information you give out. For more details about COVID-19 scams visit
www.ftc.gov.
---
Helpful Consumer Websites